"DOWNTOWN" TROUSERS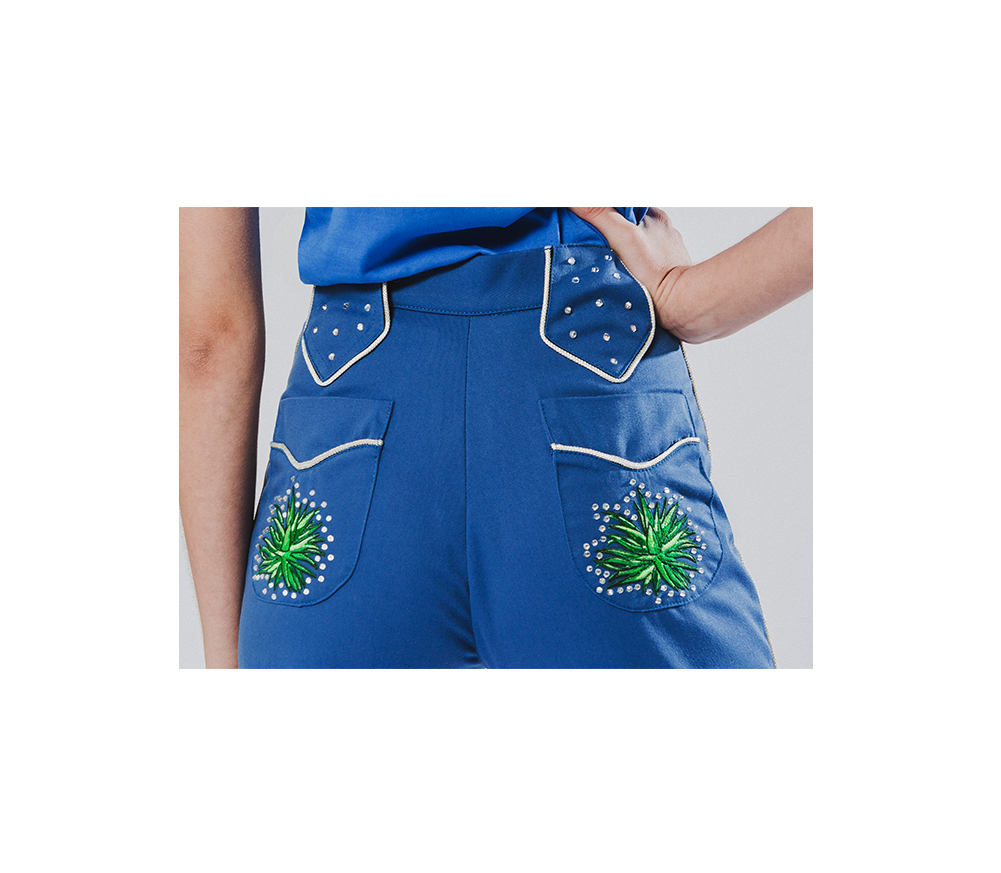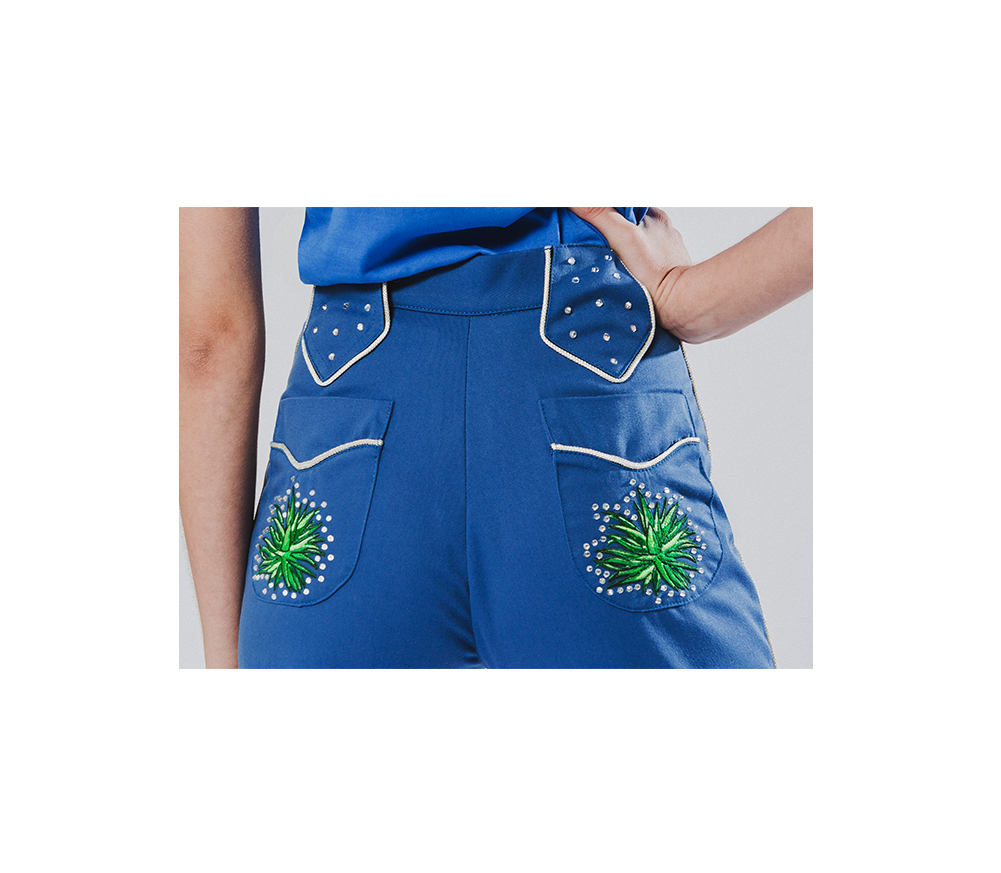 "DOWNTOWN" TROUSERS
FLARE TROUSERS WITH FRONT AND BACK PALM TREE EMBROIDERY DETAILS. SILVER PIPING ACCENTUATES THE SIDES AS WELL AS THE OVERSIZED WESTERN BELT LOOPS. MOON/ARROW FAKE POCKETS ON THE FRONT AND CACTUS EMBROIDERED BACK POCKETS FOR A FULL WESTERN LOOK.
COMES IN TWO OPTIONS: WITH OR WITHOUT RHINESTONES.
Composition: 100% Cotton
Dry clean only.